Dear Basset Family,
Like many other nonprofit organizations, COVID-19 has had a dramatic impact on Basset Hound Rescue of Georgia. Since it is not yet safe to hold large-scale gatherings such as the Spring Fling, Brews & Aarrooos and the Basset Bash, we have decided to hold virtual events to help us raise the funds needed to continue to finance our mission to provide abandoned and homeless hounds with the medical care they need in order to find new homes. Our mission is very important to us. Many of our hounds require expensive medical procedures, and some require ongoing medical support for the duration of their lives.
We have decided to host a virtual event that combines many of the elements of the Spring Fling, our auction and dinner event, with our Basset Bash - the fun and popular family picnic. We are asking for your support.
There are several ways you can participate.
Silent Auction
Our virtual silent auction is open to the publicas of September 11, 2020. It will close at 10:00 pm on October 3, 2020.
Give Smart, our electronic bidding platform, will collect your credit card information and charge your card for your winning bid at the close of the auction. Bidding is incredibly easy, as you can use your smart phone or the GiveSmart website to place your bids. Each time you are outbid, an automatic notification will be sent to you so that you don't have to continually monitor your bidding activity.
For those who are unable to pick up their items, we notify you of the shipping charge (which will be paid separately).
Virtual "Live" Auction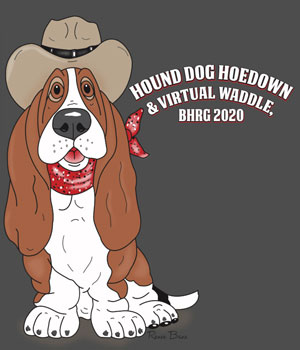 You can also register for the virtual "live" auction event. It will be held on October 3, 2020 on Zoom from 7:00-8:30 pm. Once you have registered you will receive instructions on how to use Zoom as well as a bidder number to bid on the items in the live auction and participate in our Fund a Hound mission moment. This year we are asking for help with our vet bills. They topped $139,000 in 2019.
If you have never used Zoom, don't worry! Our instruction email will include directions on downloading the program as well as a link for you to click on which will take you to the event. Our technicians will be available to help you the night of the event if you have problems.
There is NO CHARGE to register. Please be aware that only people attending the virtual event on Zoom will be able to bid on the live auction items. The usual 10% surcharge that usually goes to pay the auctioneer for their services will not be charged on your winnings. A shipping charge will be added to your total if you are not able to pick up the items you win.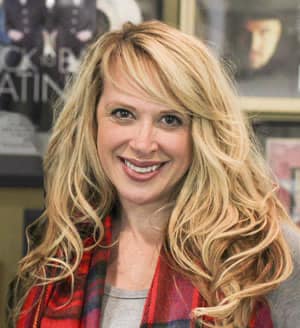 Holly Hutton, our MC from the last 2 Spring Fling events will be on hand as our auctioneer and MC. If you don't know Holly, she's a top-rated DJ on WYCD-FM, the top country radio station in Detroit. Charming and funny, Holly knows how to have a good time. We will announce our volunteer and vet of the year. And we will close with our Memorial video of the hounds who have made their way to the Bridge since the last Basset Bash in November 2019.
Virtual Live Auction Registration
Memorial
If you have a hound you would like honored, please send a picture along with their name and "loved by" information to bhrgspringfling2018@gmail.com. Photos and memorial information must be submitted by September 11, 2020 in order to get your hound into the video.
The long and the short of it is, we love our supporters and appreciate all you have done for BHRG. Please consider helping us with our fall fundraiser.
Sincerely,
Marci Thomas, Trustee in Charge of Fundraising