Of course, all your donations are tax deductible and all proceeds benefit homeless hounds in Georgia. If you mail your gift, please be sure to identify the items on a piece of paper that also includes your name and address so we can send an acknowledgement for you.
Types of Items Needed
Live Auction
We will have 15 items in our live auction. We are looking for donations of timeshares, use of a vacation home, experiences such as sky diving, frequent flyer miles, rounds of golf at a country club, original art and tickets to sporting or arts events.
Silent Auction
We are also asking for other donations and would love donations of unique smaller art pieces such as pottery or sculptures, spa baskets, handmade items and other pieces.
Gift Card Dog House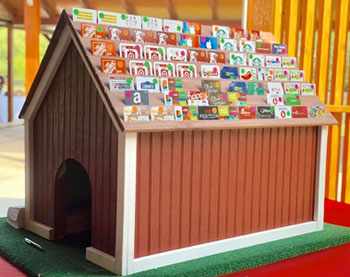 We will have a gift card palooza during the event where you can win gift cards by contributing their face value. When donating gift cards please make sure that the stated value is still the value on them.
Wine Pull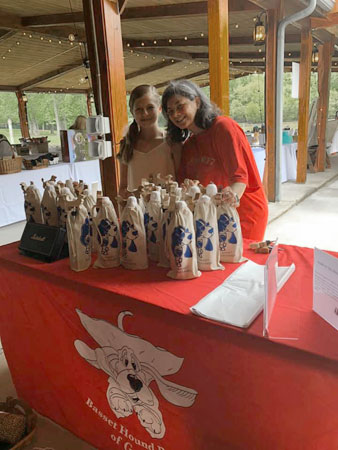 Similar to past years, we will need donations of wine. Our bottles are advertised to have a $20 minimum price tag. We will need one bottle that is higher priced. Let Julie Hall know if you can donate wine.
---
Donation Contacts
Please contact us about donations, and we will work with you to pick them up. In order to prepare the auction catalog we will need your donations by March 20, 2020. Thank you so much for making our event possible.
Please complete the form below and one of our volunteers will contact you about your donation. Thank you!