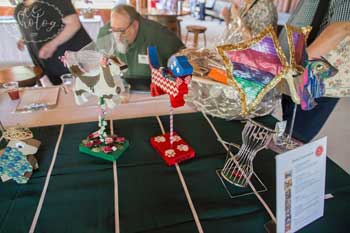 Put on your fanciest hat and grab a mint julep! We are excited to announce that BHRG's Third Annual Basset Derby will be held this year at the Spring Fling.
Six unpainted, wooden bassets will be up for adoption in March. The adoptive parent(s) will name them, decorate them, and tell us their story. The best entry wins bragging rights and a terrific prize.
The bassets will then "race" around our own Doghill Downs right before the live auction. People can place their bets on which basset will be first to cross the finish line either online prior to the auction or in person at the event. Those that bet on the winning basset will share the pot 50/50 with BHRG. This is sure to be an exciting part of the evening.
Please notify Kristin Echelbarger if you would like to enter at kln308@yahoo.com.