Basset Hound Rescue of Georgia, Inc. is a non-profit, volunteer effort to save abandoned and mistreated basset hounds for the love of the breed. Our rescue effort began in 1991, and we have rescued over 3,000 bassets since then. Initially, only two volunteers privately funded Basset Hound Rescue. Today, BHRG is a 501(c)3, non-profit organization, which exists solely on donations.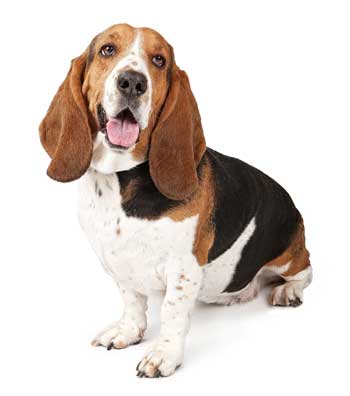 Rescued bassets are from pounds or shelters, are strays whose owners cannot be found, or are relinquished by owners who no longer want them. Changing lifestyles, the economy, and lack of responsibility are some of the reasons for the abundance of abandoned basset hounds. And this problem is not specific to bassets only but is true of all breeds and mixed breeds.
BHRG takes the orphaned bassets into foster care, where they are loved and cared for until permanent adoptive homes can be found. BHRG also provides veterinary care which includes vaccinations, deworming, heartworm treatment (if needed), and spaying or neutering. Due to the high risk of heartworm disease in our area, these costs can be extraordinary. But, BHRG is dedicated to the welfare of the breed and when a rescued basset is placed in a loving adoptive home to live the rest of his/her life, it makes it all worth it!
BHRG is not a kennel, nor do we have a facility. We do not have a paid staff. All of our workers are volunteers who have full-time jobs and personal responsibilities. Please be patient when contacting BHRG. We do our best to get back in touch with you as soon as we possibly can.
BHRG Leadership
BHRG Trustees
Julie Bradley - Founder
Rosemary Glennie - President, Treasurer
Whitney Harper - Foster Home Coordinator
Stacey Harris - Webmaster, Georgia Peach Virtual Adoptions
Amanda Janes - Intake Coordinator
Tim Maret - Events Coordinator
Sheri Ray - Spring Fling Coordinator, Newsletter
Marci Thomas - Fundraising Coordinator
Lisa Weisenberger - Adoption Coordinator
Special Assistance From
Sandi Chambers - Home Visit Coordinator
Lisa Dastos - Bash Coordinator
Michele Welt - Newsletter Assembly Hostess